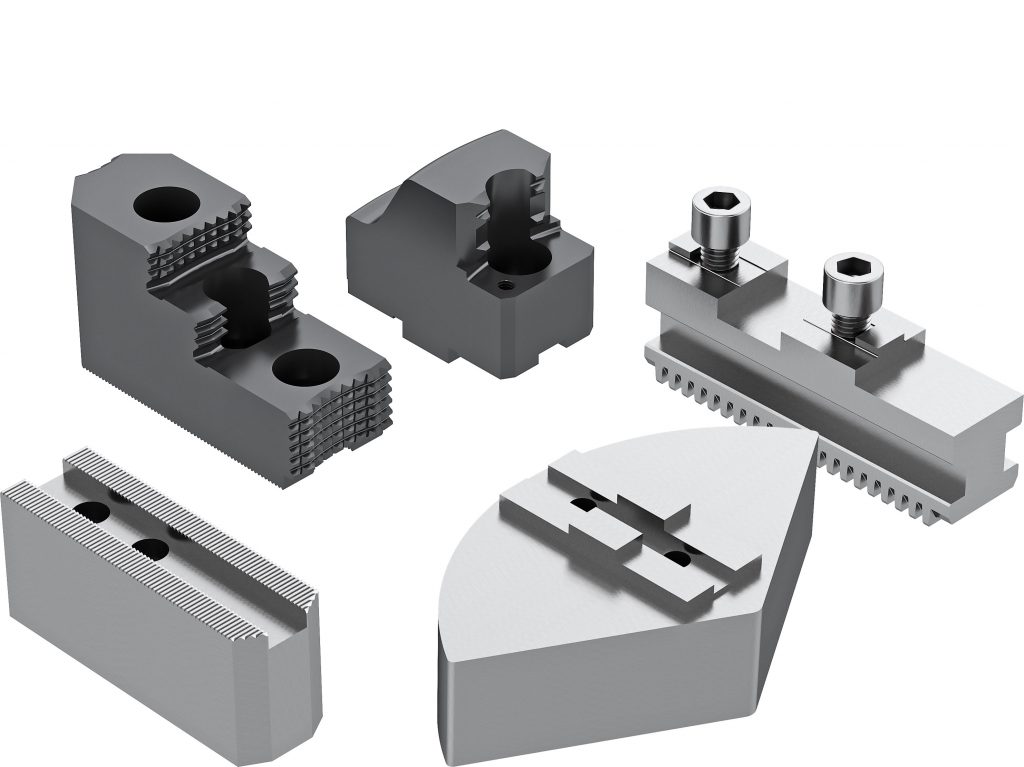 UNI
Jaws
®
Standard clamping jaws for all common chucks
In 1995 HWR was the first company in the industry to design and introduce a jaw finder for all common clamping jaws. With the help of our Jaw Finder you are able to select the suitable chuck jaw for your chuck quickly and easily. On this page we provide you with an overview of our range of chuck jaws. You can find more detailed information in our catalogue.
Our standard and special jaws guarantee clamping
We offer our customers standard clamping jaws for all standard chucks. Our product portfolio consists of hard and soft clamping jaws, base jaws, t-nuts and accessories. Customer specific
problems which cannot be handled with standard products will be solved by our engineering department and produced inhouse. Our customers benefit from our creativity and wealth of
knowledge as well as our cost and quality awareness. We always want to support our customers with the greatest possible service and technical support. This is why we provide our clamping jaw finder on our website to help you finding the right clamping jaws. For decades our customers have known us as a supplier of standard clamping jaws. Through continuous further development, we have expanded our range of clamping jaws to such an extent that we have been offering a complete range for almost all standard chucks for a long time. Quality as
well as the price-performance ratio are our top priorities.