We Become the Official Partner in DMQP
On 01.08.19 HWR became the official partner in the DMQP of DMG Mori Seiki. The INOFlex® chucks from HWR are now available as standard on all DMG Mori Seiki turning machines worldwide.
Patent pending in 2013, the centric and compensating 4-jaw chuck InoFlex® stands out due to its versatility. It enables the machining of round, rectangular and geometrically irregular workpieces ranging from 160 to 1,200 mm diameter – a broad spectrum that until now could not be covered by any chuck alone.
HWR Managing Director Volker Henke sees the new partnership as a very special aristocracy for his company: "The cooperation with DMG MORI makes us very proud and shows that we are living up to our own claim as innovation leader. We are convinced that both sides will benefit from this collaboration in the long term.
As the world's largest manufacturer of machine tools, DMG MORI's DMQP program aims to offer its customers integrated manufacturing solutions with high-quality and precisely coordinated peripheral and technology components. The highest demands are placed on the manufacturers of the components: DMQP certification requires a high degree of innovation, technological competence and product quality.
DMG MORI Aktiengesellschaft is represented in 79 countries with a total of 157 sales and service locations and 7,500 employees. In 2018, the Bielefeld-based group generated sales of 2.6 billion euros. In addition to turning and milling technologies, the range of services also includes Advanced Technologies (Ultrasonic, Lasertec and Additive Manufacturing) as well as software solutions for digitization and automation.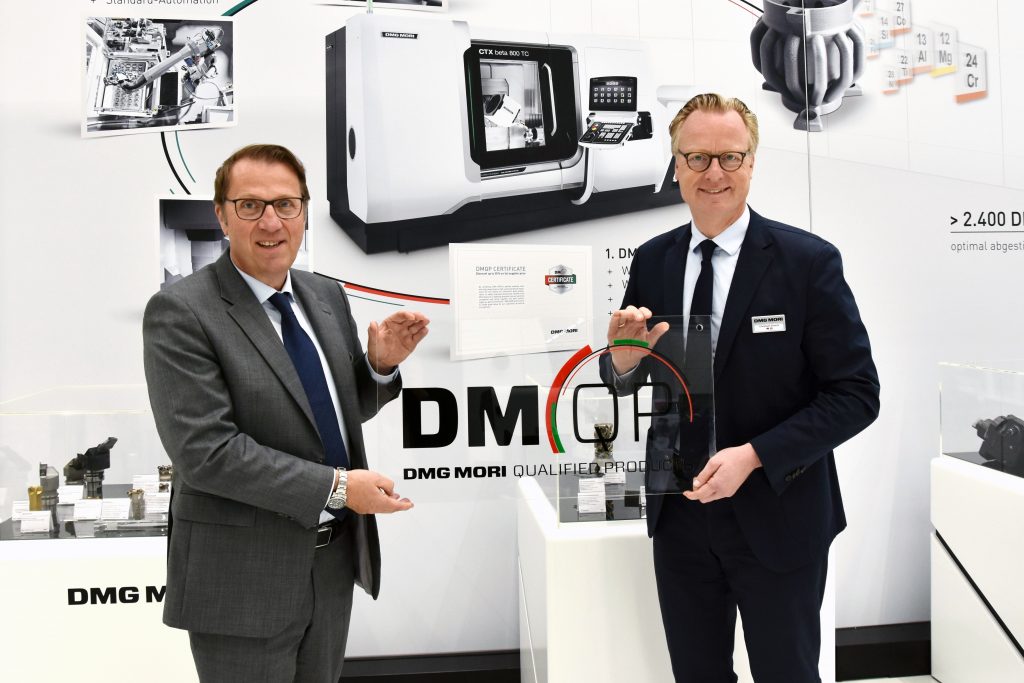 HWR Managing Director Volker Henke (left) and Christoph Grosch, Director Global Marketing at DMG MORI, seal the cooperation within the DMQP program.
Alle News