NEW – Now with Centrifugal Force Compensation
HWR has responded to the development of modern machine tools and further developed the INOFlex® VL. As of now, our weight-reduced, centrically compensating INOFlex® VL chucks are available with centrifugal force compensation.
INOFlex® allows compensating centric clamping of round, rectangular and also geometrically unshaped parts, and thanks to the centrifugal force compensation, only with minimal loss of clamping force.
For more information, click here INOFlex® VL – product page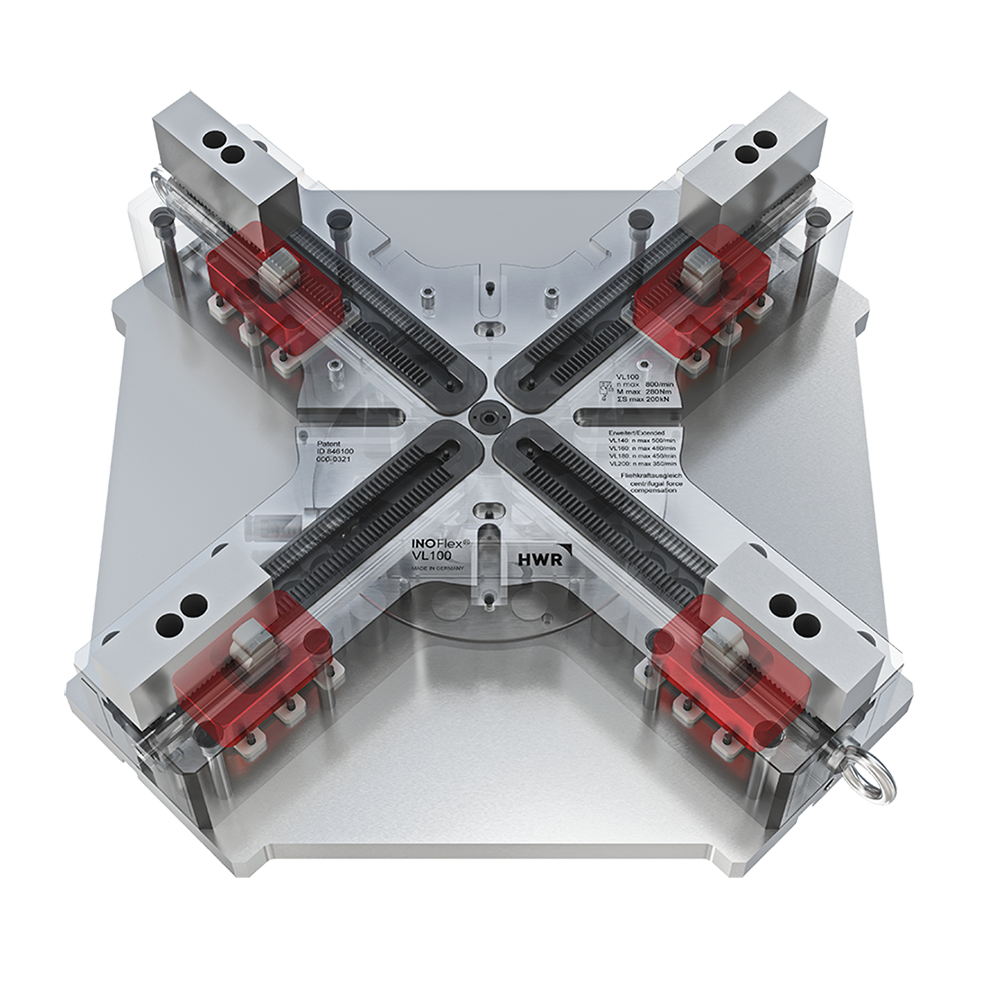 Alle News